Donkeys For Sale
Contact us if you don't see what you are looking for. We have other jennets for sale that are not listed. Prices are less on multiple purchases. Jennets sold for pets only and not for breeding will also be reduced. Make us an offer if you see a donkey you love. Good homes are the MOST important thing to us. We want our donkeys to be loved and well cared for.

All our donkeys are registered with ADMS.
Micro Mini is not a description used by ADMS. It is a term that folks have started using to describe donkeys 30" tall or under. We are striving to produce tiny "micro minis" that have good balance, conformaton and personality. If you want tiny donkeys that don't look out of proportion check out our babies. All our brood jennets are 31" tall or less. Our breeding jacks are 29" tall and 28" tall.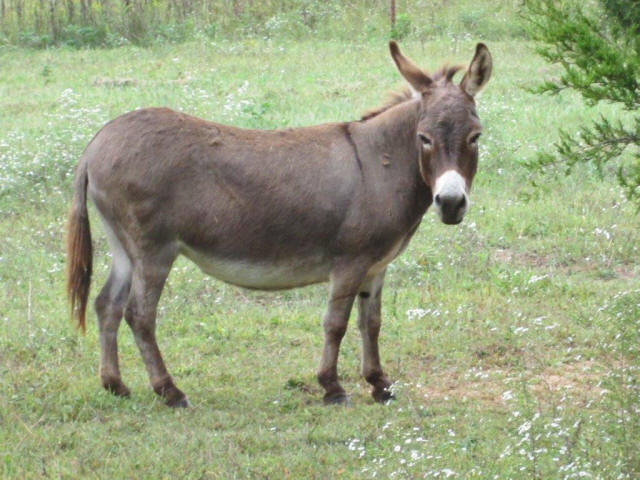 Low Down's Caprice ~ Pedigree
Price "$800.00. Caprice will be pastured with Tampa our 27 1/2" jack for a baby around next Christmas. Caprice has had beautiful tiny foals in the past. One of her daughters now resides in France. Caprice is one of my favorite jennets we have had over the years. We are only selling her because we are no longer breeding donkeys. We will be gelding our jack before spring.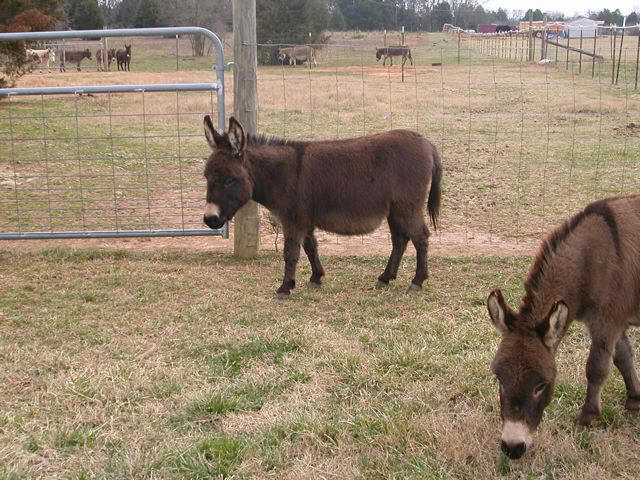 BAF Licorice Jelly Belly ~ Pedigree
Price $400.00. Licorice is being sold as a pet only. We have been unable to get her in foal again but she is a wonderful sweet, loving girl."
Caprice and Licorice are best friends and can be purchased together for $1000.00.
Click on thumbnail for larger photo(s).
Shy Anna is a sweet brood jennet. She has had two foals with us with no problems. She is current on worming, farrier work and vaccines.
Shy is micro chipped and registered with the American Donkey and Mule Society.
We are looking for a wonderful home for this sweet donkey. We are no longer breeding and are hoping to find her a home where she may produce many more foals. Pedigree and more pics available -
$800.00
. Contact Jan Novak
cedaracres@mail.com
or 931-625-0496